MTB, dirt jumping and the NEC have always sat hand in hand and in 2014 the excitement of big jumps and big tricks will be back there. With an ever-growing dirt scene in the UK and Europe that has seen riders like Sam Pilgrim become international stars, the 'Sam Pilgrim Big Air Invitational' brings dirt jumping front and centre stage at one of Europe's largest cycling exhibitions

Sam Pilgrim has been a fixture on the FMB world tour for many years and in 2013 was crowned the FMB World Champion. He grew up watching the likes of Chris Smith, Steve Geall and Chopper send it heavy at the NEC and now gets to work to bring this great event back to the UK, exciting a new era of riders and put on a great show for those who would usually only get to watch the online highlights.

The 'Sam Pilgrim Big Air Invitational' will take place on the 27th of September with an international line up of riders competing on a 'Big Air' style set up influenced by city SNB big air events. The power will be put in the hands of the riders to see who takes the overall win on the day with them voting for 'Riders' Rider' with the rest of the prize purse up for grabs in a 'Cash 4 Tricks' Jam.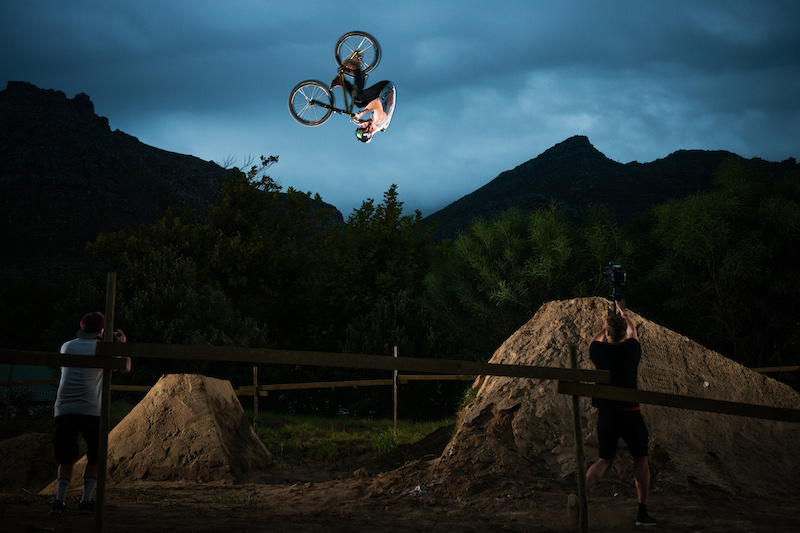 Throughout the weekend of Friday 26th – Sunday 28th September, public riding will be available at The Cycle Show on the returning outdoor MTB test track, while DMR are staging indoor pump track sessions and top brands will be showcasing their 2015 bikes, kit and more.

The NEC's mountain bike demo track is always very popular every year – allowing visitors an opportunity to try new bikes Including Trek's Remedy 9 and Fuel EX 9 on a 1km woodland single-track trail.

BMX also returns for 2014 with demos from Alex Coleborne, Mark Webb and the Total BMX team on a huge Spine Mini ramp.

Confirmed Big Air Invitational Riders: Sam Pilgrim, Sam Reynolds, Matt Jones, Matt Macduff (Canada), Amir Kabbani (Germany), Eric Walenta (Germany), Sherwy Pasamonte (Spain), Blake Samson, Ray Samson, Daryl Brown, Ray Samson, Chopper, Chris Smith, Steve Geall, Tom Cardy, Charlie Watts and Ryan Nangle.

www.cycleshow.co.uk